Bulk De-Icing Rock Salt
W.M. Products, LLC offers a quality selection of bulk products.
Take a look at our products below.
Lead time is 48-72 hours after placing order. A truckload is 25 tons.
Contact us for Delivery Pricing!
---
Bulk White- Traditional Bulk
Bulk White is an economic, reliable, ice-melter that can battle even the harshest winters. A state-of-the-art screening process means you get optimally sized crystals for exceptional melting performance. Plus, not only can Bulk White melt the ice and snow, it can also be used in icemakers and in coolers to quickly chill beverages and food.

Pricing by the Ton
$105.00 per ton


---
Order Now!
---
Lightning Bulk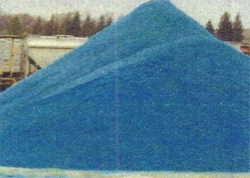 Pre Wet, Liquid Treated Salt
Reduce Application Rates up to 5O%!
Quick 8urn and Long Lasting Residual Effect
Will Not Clump or Freeze at Low Temperature
Aqua Color for Improved Visual Spreading
Break Through Slippery Sidewalks with the Power of Lightning!

Pricing by the Ton
$125.00 per ton


---
Order Now!
---
Thundermelt Bulk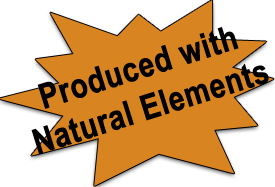 High Performance Treated Salt

Patented Corrosion inhibitor significantly reduces wear to equipment & concrete.
Cut Application by 25-30%
Gets You to a Safe Surface Fast!
Resistant to Particle Bounce
Bio-Based Organic Accelerating Technology
Derived from sugar beets • Natural Amber Color
Produced with Natural Elements

Pricing by the Ton
$125.00 per ton


---
Order Now!
---
MSDS (Material Safety Data Sheets) available upon request
---
W.M. Products, LLC | Bulk Salt Products, North Chicago, IL
Serving Southeast Wisconsin and the Chicagoland area, specifically: Kenosha, Wisconsin and Chicago, Illinois.